Welcome to Las Vegas!!!!! When you cancelled one of your two rooms you booked through our website, our employee accidentally changed your room reservation for a day later for check in and check out...so you DON'T have a room for the night and we're all sold out! Cool, right? This was the unfortunate news the travel company had for me after being on hold for about 45 minutes before speaking to an actual person. However, there was a silver lining: my mom, boyfriend and I were able to switch from our regular room at Bally's to an upgraded room at New York, New York…being relative newcomers to Vegas, we thought we'd just walk to the hotel, because it was only a mile away. For those of you who know what walking down the strip is like in Vegas, know that that was not the wisest choice. Vegas is packed with people taking their leisurely time drinking and taking pictures and they don't seem to believe in crosswalks there. To cross streets, you often have to walk in and out of malls, up and down steps, escalators and elevators just to get across the street. We could see our hotel, but getting there, with all of our luggage, was another story.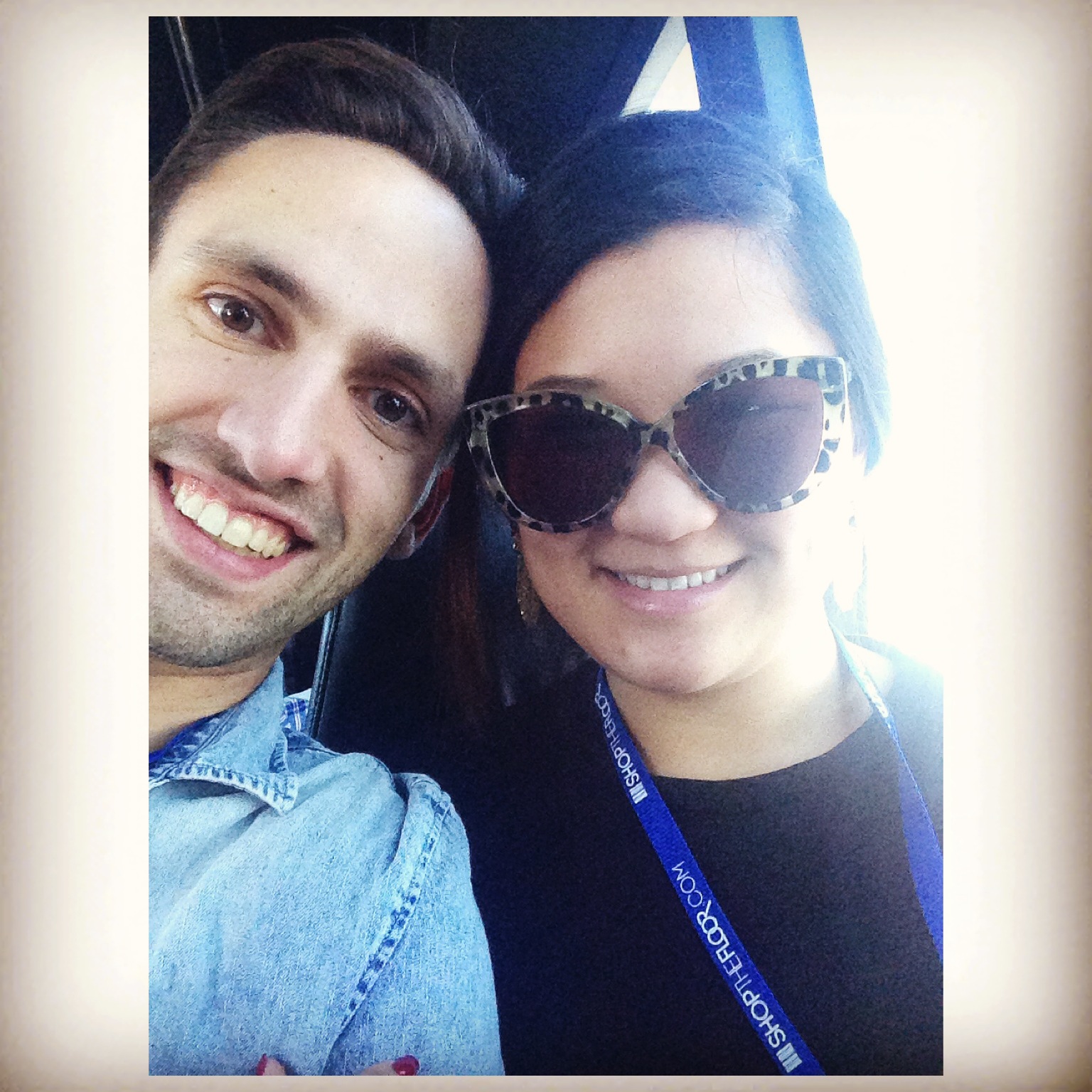 New York, New York was SO cute inside, the food court/restaurant area was like a mini version of NYC, with ethnic restaurants, corner stores, and shops on every corner of cobblestone streets. The restaurants were great too, especially the breakfast buffet at Chin Chins! Wow, Vegas is like no other place I had ever been. Very overstimulating in every way; everything was so decadent. I can't imagine what tourists think from other countries, that come to mold an opinion on what America is like. Any-who, like the rest of Vegas, the clothing and accessories shows in Vegas, were also VERY overstimulating and overwhelming. For those of you that have never been to a trade show, they are usually set up in a conference center, ballroom or warehouse. Think Sam's Club or a mall with all different (and some of a lot of the same merchandise) filled with vendors who all want you to buy their lines. It is crazy! At one of the shows, after walking through the crazy Junior vendor area, it being similar to a club; loud music, DJ's in some booths, food, champagne, drinks, free bags (with their ads all over them) and reps trying to coerce you into stepping into their nicely (or not so nicely) decorated booths.
Overall, we found some amazing lines in Vegas. We found a cute line out of Miami that has fun printed, spring pieces and jumpsuits. SOOOOO looking forward to trying those babies on. A scarf and vest line that should be arriving sometime within the next week, and a more sophisticated line with lace dresses, a printed dress/romper WITH POCKETS, and a beautiful dusty rose kimono with long black fringe. I can't wait for all of you to come try all of these amazing pieces on! Make sure to keep an eye on our Facebook, Instagram, and Twitter pages where I'll be posting some sneak peaks of the new merchandise! There will be more to come within the next few months with those lines as well! Spring here we come!!